I recently redecorated my atelier to better suit how I work nowadays. My time at the sewing machine has more and more been exchanged to computer work. The design process has become more digital and less "physical" like it used to be. Which is new but very exciting to me!
Since I love interior design in all forms and styles, I here wanted to share with you my mood board for the perfect creative work space. And also show you the creative offices of Yves Saint Laurent and Phoebe Philo, who both are my inspiration Gods!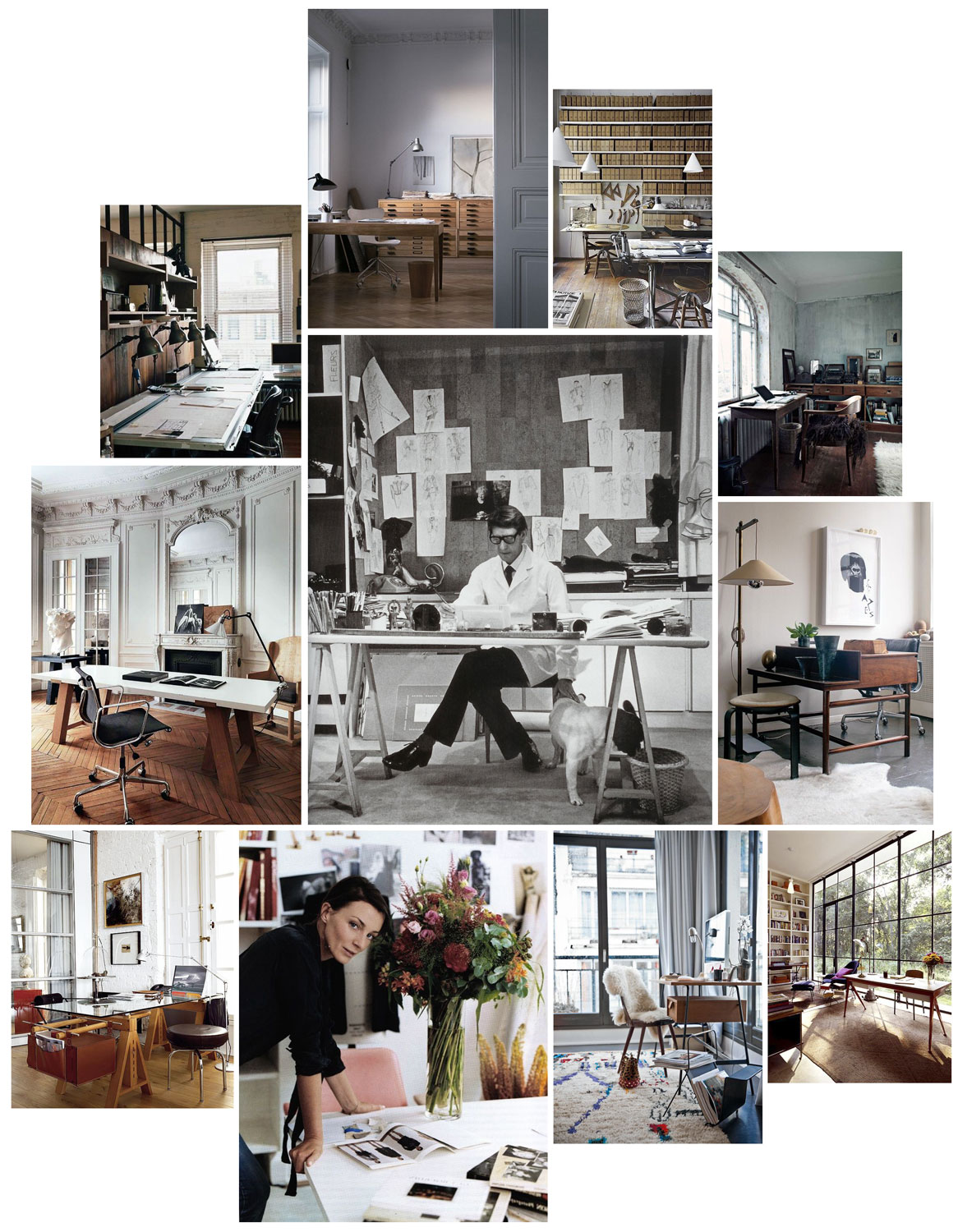 Click to enlarge.
And I really love the desk lamp 'Lampe Gras no. 201'. And dark wood together with off white tones. Not to mention Eames 'The Management Chair' that always give the luxury vibe to any work space. Wish I could get all of it one day!
Love,
Noemi
---
Photo – Phoebe Philo by Annie Leibovitz. See more under my 'Interior Dreams' on Pinterest.