On my computer screen I have this photo of a couple dancing bebop as background. I stumbled across it by chance but kept it because of the grace the woman has. The photo is taken more then 50 years ago and yet it feels like time hasn't passed.
Photographer Robert Doisneau, 1912-1994, became famous for his photos of everyday life in Paris. The non-polished truth of the streets and common peoples lifes.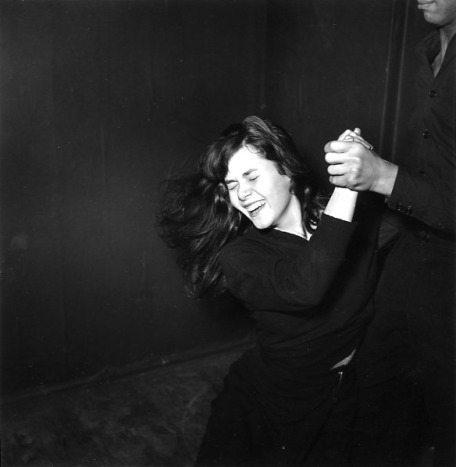 I love this photo journal he created, because with them I can time travel and dive into a world filled with inspiration. Just look at her stockings with the heel. Or his tie. Not to mention her beautiful shoes!
But also not to forget how complicated something as simple as a white girl dancing with a black man must have been at that time. And not to mention sometimes still is 50 years later. But these people did it – and so must we continue to do.
We all have small and big everyday battle to fight.
//N.
---
Photos by Robert Doisneau in Paris 1951.