Midcentury inspiration
These spring months are to me all about pale natural tones and slow vibes – and the return of light. The color palette is based on the classic luxury of the 1950-1960s with its architecture and how it beautifully captures natural light (currently re-watching the Mad Men just to see all the interior again!).
Nothing feels more spring to me than an open window for the first time in months, seeing the curtain move by the spring wind and getting goose bumps on my skin.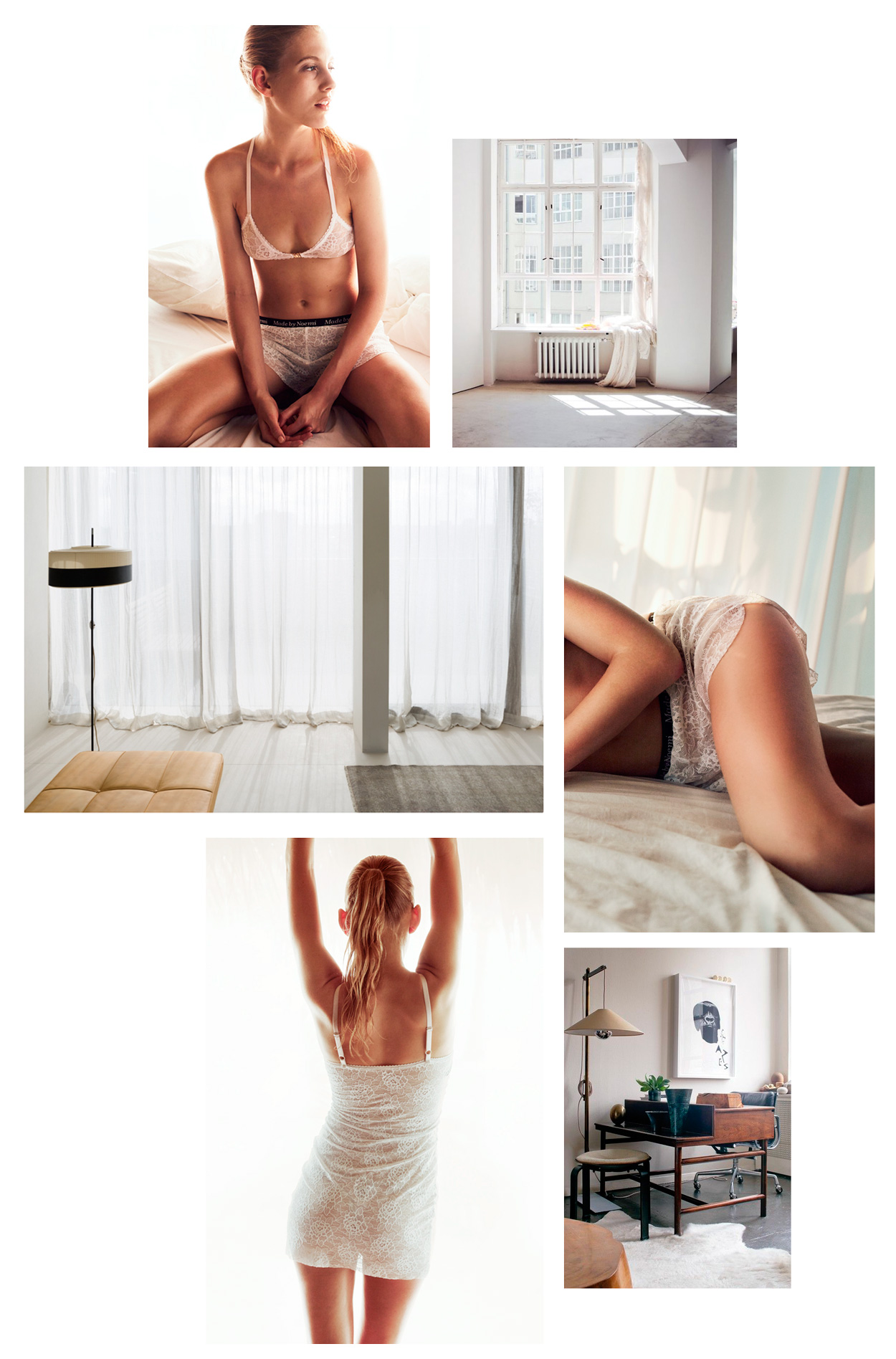 Lace bralette, boxer shorts and slip in white from Lace collection.
Love,
Noemi